Venturing out and exploring the world can be enjoyable regardless of age with organised tours, writes Marti Friedlander.
The brochures arrive in the post, all of them with tantalising destinations, and my husband's enthusiasm for travel is raised enough to declare that I should look closely at the tours offered.
Where haven't we been? Well, Sri Lanka for instance, or Outer Mongolia, or along the Amazon river. Nor have we been to Machu Picchu, Timbuktu and of course many other places that we regret not visiting.
So I do look at the brochures, and notice a key phrase in the fine print: "You must be able to walk."
We were always intrepid travellers when younger – and that means well into our late 60s.
Photos: Marti Friedlander's holiday snaps
The fun of it all then was to travel as cheaply as possible, as we did to Persia in the early 1970s just before the demise of the Shah's reign, visiting Persepolis while he was celebrating in grotesque luxury.
I wouldn't recommend travelling on a scooter as we did, or even in a Kombi van – times have changed, and our naivety surely saved us from many unwanted adventures.
Flights in those days were excellent in economy – simply because it was always possible to find empty seats to be able to lie down. We were never upgraded, although many were, I suppose because we looked too scruffy.
Air New Zealand had never been that kind to us – although Continental Airlines gave my husband, Gerrard, a business class trip to Europe and back because he was a loyal customer.
"Shall we book a wheelchair?" I ask my husband.
The answer is always: "No – we don't need it, we'll manage!"
Without telling him, I do so anyway. It's a matter of male pride and I have to understand his need to be independent.
At the end of flights we are met by the wheelchair and an attendant – and what a relief it is to be taken through the labyrinth of arrival formalities without standing for long or walking for miles.
We feel utterly privileged to be able to use this service, and the attendants are always charming. Even my husband admits he's glad that I asked.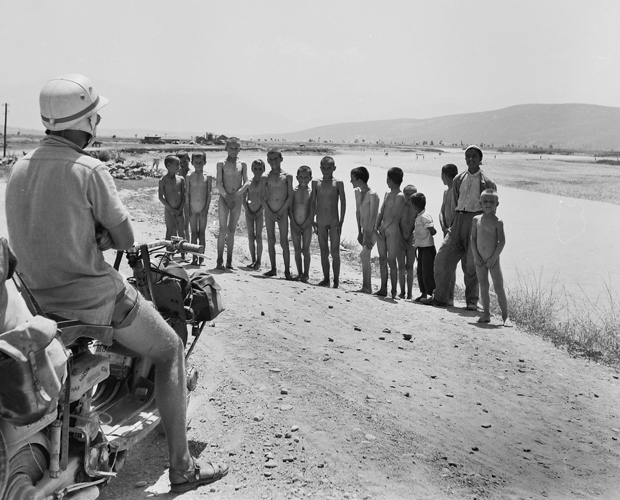 Gerrard on a Lambretta scooter in Yugoslavia. Taken in 1957. Photo / Marti Friedlander
It wasn't until we were in our early-70s that we took our first group tour to Canada, with friends from Australia. We weren't that enamoured of it, as it was a bit stuffy and formal at times, but at least it was hassle-free and I rather liked that. We no longer had to read maps en route somewhere, this was an absolute joy for me.
The group tours we've been on since have all been wonderful as they have taken us to places to which we might never have ventured alone.
We splashed out on a Captain's Choice tour to Angkor Wat and to Japan, aboard a Qantas Boeing 747, which was marvellous.
Rio and Iguacu Falls was another two-week tour with Harvey World Travel; Argentina and Patagonia, as well as China and Russia and the Scandinavian countries with Tours Direct.
A four-week Tours Direct trip to Turkey has been an absolute highlight. The coach became our home on wheels as we travelled from west to east with the same driver and tour director, a professor of English.
Travelling with a New Zealand group is always a pleasure and you know you will never be abandoned should you become ill.
In Turkey we saw the most wondrous places because we were so readily helped to climb impossible heights.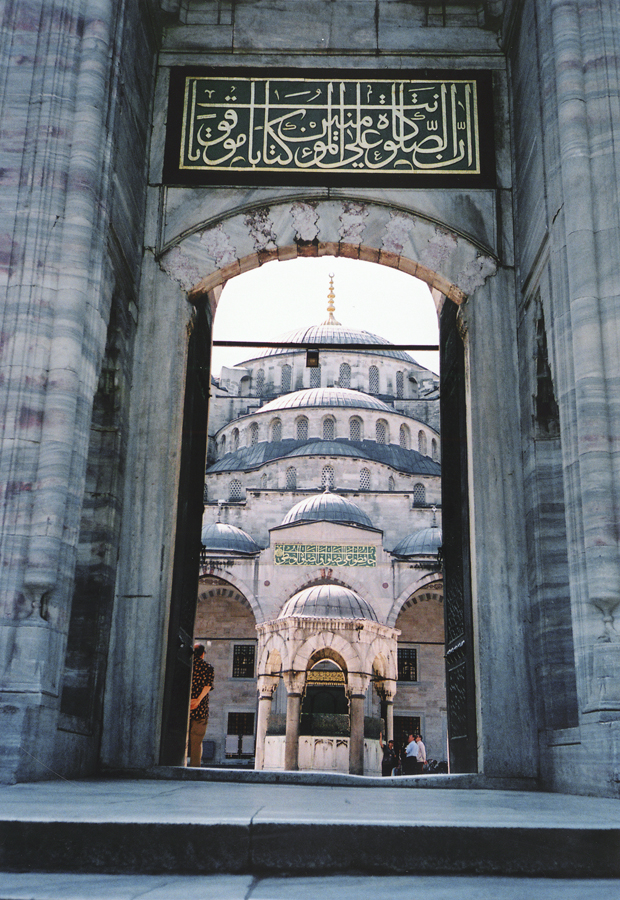 The Blue Mosque in Instanbul, Turkey. Taken in 2008. Photo / Marti Friedlander
In May of this year, we travelled to Melbourne with the Auckland University Opera tour and took in four operas. It was the 20th anniversary of the tours and we met up with others who had been on them before. It really is addictive. Professor Nicholas Tarling was as engaging as ever with his lectures and his assistant Richard Harvey was absolutely charming in every way.
We can still walk, but we're at that age when aches and pains accompany the effort. Don't let it put you off.
Our minds are alert and still curious enough to engage with the world, and it's better to travel before the final journey into the unknown, which we will not be able to tell you about.
So be kind to yourselves and venture forth.
MARTI'S TOP TIPS
1. Think before you shoot.
2. Early morning and late evening you will have the best light for colour pics.
3. Ask people if you can take their photos close up – you'll be surprised how gracious they will be in response – but if they say no – respect that.
4. Try to capture the essence of the place in one or two shots – imaginatively.
5. See the place you are visiting without the view-finder – then take a photo only when you feel it will be a timeless reminder of your travels, be selective.
6. As Mark Twain said: You cannot depend on your eye if your imagination is out of focus!
– Marti Friedlander, Photographer, CNZM